Have you ever taken your kid to watch the Monster Trucks in an indoor arena (okay, some of us go sans kids… it's okay…) How about a bull riding event? Or maybe you've witnessed dirt bikes and rally cars ripping around an arena? What about BMX bikes ripping turns and flying through the air off of jumps that stay intact?
Any takers?
It's pretty mesmerizing stuff.
Here's another question (as if there aren't enough above):
Have you ever wondered how the dirt stays in place in those spaces?
Seriously. How does a massive vehicle like a monster truck – that's bombing around and entering itself into an endless cycle of aggressive donuts – not create any dust? How are you not getting pelted with sand and stone in the comfort of your plastic seat?
Simple.
DirtGlue.
Or, for a higher-level answer, Global Environmental Solutions (that's us!) and our suite of polymer, earth controlling products.
It's possible you haven't wondered about it, but we guarantee the next time you're sitting there, you'll be slack-jawed and wide-eyed in wonderment.
But yes, products like DirtGlue, ArenaKleen, DustLess, and others have enabled event organizers and facility management teams worldwide to produce these events while keeping the environment, venue, extreme athletes, vehicles, and you, the ticketed patron, safe.
One project DirtGlue Australasia was involved with recently was the development of a pump track, which was implemented at Ern Halliday Recreation Camp in Western Australia. They partnered with Three Chillies Trails Design to help facilitate the build out of the track, which will see extensive use out of mountain bikers and thrill seeking bikers as well. This was a very cool project that put to good use our polymer prowess to literally help keep the track in place, and free of dust in the air.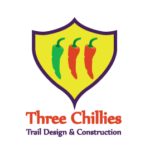 Said Three Chillies:
"With the grand opening of Three Chillies Trails designed and constructed pump track for the Department of Sport and Recreation at the Ern Halliday Camp School comes another exciting announcement for us:

We are proud to be able to offer a natural looking hard wearing alternative to hot mix tarmac surfacing.

We have achieved this by using Green Track Solutions DirtGlue polymer product and a high quality screened road base gravel to create the ride surface…

This product gives us the opportunity to create tracks and trails with the grip, longevity and fast rolling feel of hot mix tarmac, while maintaining our ethos of natural feeling and looking surfaces within the Parks and Green Spaces that we work in."
There you have it. When it comes to extreme activities that are the cause for exceptional fun, you need an extreme product that's both safe and strong enough to get the most out of the "playing surface." That's where we come in. And we win every time…
Environmental Solutions: For the Earth with the Earth in Mind.