Dear Jeff,
Julie & I just want to say thank you for the help and consultation in regards to our
Outdoor gardens, Fountain, Brick Pavers, Sandstone Stair-Cases around our property.
Over the past 4,6 years, we have seen a lot of aging and growth of Green Moss, that starts to turn into a permanent Black stain that settles into most of our Masonry surfaces here, and no matter how often I Pressure wash and clean each of these surfaces, it just seems to be going Darker and Darker in Colour and we have lost that New, clean look you get when it's first laid or installed.
And the constant rework and cleaning start to absorb any free time you may have in mind, while the property just seems to be aging before your own eyes is very frustrating to stay on top of, and to date I have had no solutions to these issues.
As I stated, I was already on my way to the Hardware shop, to try and find a Product solution at the same time I approached you on your Face book Advert, In regards kind offer to use your Masonry Cleaning & Treatment processes, and also to Use your product MasonProof in that small trial we did, it was amazing.
And now the 3 stages are complete, I wanted to share these Photos & Pictures with you and I'll let them do the talking from here. Enjoy
COL & JULIE BUTTERS – HOME, MEADOWIE NSW
---
Hi Jeff and GTS team,
I wanted to write to you and thank you for your assistance with rejuvenating our sandstone blocks used in retaining around our home, as you know they had become discolored and begun to stain black.
The blocks have been installed for 3-4 years as we had them done in 2 stages, with the oldest walls showing the worst of the black mould on them.
We had previously tried a sealant available from Bunnings but found that it wasn't making much of a difference to the wear and appearance of the sandstone in the sections we had applied it to test its efficacy.
In late 2018 we heard through word of mouth about GES and after chatting with you about the blocks, we had a look at MasonProof on your website and decided we would have a small section pressure washed and treated with MasonProof as a trial while pressure washing other blocks to compare.
12 months later we were pleased to see that the section tested had remained mould free and water still visibly beads on the surface of the blocks. This is in contrast to the remaining walls which continued to blacken and stain.
After chatting to you again we decided to proceed to have the remaining walls cleaned and treated with MasonProof in June 2020 and are so far happy with the results, again water is beading off the sandstone and they look as new again,
Some points worth noting
– We noticed that after the pressure wash, some slight dark stain still remained on the worst affected areas, but overall, very close to looking like new.
– After the MasonProof treatment, we saw an improvement in the 'brightness' of the stone colour from the dullness due to mould covering/stains.
– While we realize there is still some cleaning and maintenance required, after seeing the effects of the trial area we did, we are convinced the time between washes and ease of washing will be much more economical.
– Some grass die-back happened around the base of some blocks but has grown back without issue.
Everything was done as promised and on time, no mess was left, and no complaints from us at any point either when we had the trial applied or the remaining blocks treated.
I would definitely apply MasonProof at time of installation of the blocks if we had the time again.
Thanks again
Jeremy Dear
Address/area, Fletcher Newcastle NSW
---

"GES-Dirtglue offered excellent Sales & Tech support through the following; – An on site inspection & Appraisal process – Solutions and advice to solve the Water Dampness issues – Picking the right product: MasonProof – And working through how to fix and apply MP to the site. – Overall the Home is still water tight, No signs of dampness. – We have a very happy customer. – We are very grateful for the support and professional service provided to us by GES- Dirtglue."
Mark Eddy
Managing Director G.J Gardner Homes Newcastle
---
"Green Track Solutions installed a new surface in our breeding shed at Aquis Farm, NSW. Using a combination of a DirtGlue Industrial stabilised base and a DustLess treated sand provided an ideal surface for covering horses. Totally dust free, provides a stable footing for our horses with minimal shift under foot. Effectively insulates sound and helps to create a clean and safe work environment. I would be happy to recommend this surface for all types of equine facilities.""
Tony Scott
Stud Manager, Aquis Farm, NSW
---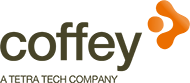 "This is an amazing product, I have seen a lot of different 'market changing' products but this takes everything you know about soil mechanics and flips it. Still am struggling to work out how it does what it does! I encourage everyone to give it a go and see for yourself."
Luke Diggins – Coffey Testing
---
"We used DirtGlue products DustLess for our 2017 racing event. This is an unbelievable product. We had 105 riders over 5 days, with an attendance of 46,000 people and no one experienced any dust. Thank you DirtGlue, best product in the world."
Graeme Boyd – Promoter of the Newcastle International SuperMoto 2017.
---
"The application of DirtGlue on our bunker faces and edging has not only provided a remarkably pleasing aesthetic, but also provide stability and reinforcement to our bunker faces. This is extremely beneficial through high wind and storm events and reduces our ongoing bunker repair, maintenance and labour costs. We're looking forward to expanding our application of DirtGlue to the remaining bunkers and encourage the industry to consider this great new product"
Christian Gillott – Newcastle Golf Course.
---
Curious which solution
is right for the job?